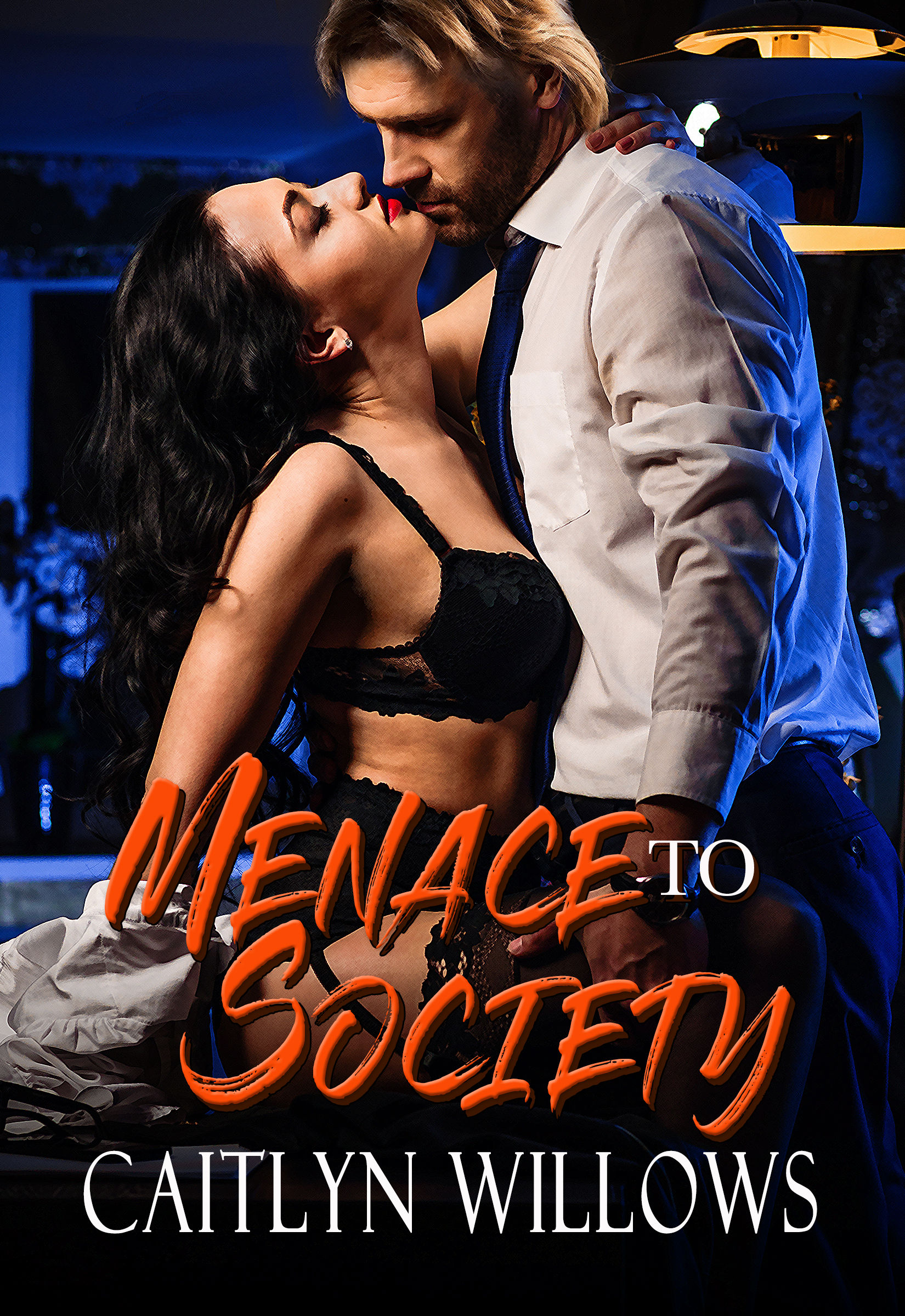 Menace To Society
by Caitlyn Willows
Romantic Suspense- BDSM
October 2017
Cover Artist - Scott Carpenter
Loose Id www.loose-id.com
ISBN 978-1-68252-395-7
Eileen thought Lance had run out on her, only to find him inadvertently bound for their mutual pleasure. Who knew they'd have so very much in common? The two make one heck of a team in bed and out of it. But there are secrets and then there are secrets.
Lance feels Eileen is his gift for finally getting his life back in order. Sharing his past will only destroy what they've got going on between them. But it isn't his past Lance needs to worry about--its Eileen's and the twin sister she doesn't remember. A twin who brings murder, mystery, and the promise of a legacy with her.
If she's to have any future at all--especially one with Lance--Eileen must face a legacy she wants no part of. A legacy that's too much a reminder to Lance of his own failings. A legacy that comes with parents she must defeat in order for her, Lance, and her sister to survive.
To read an excerpt of this book, click here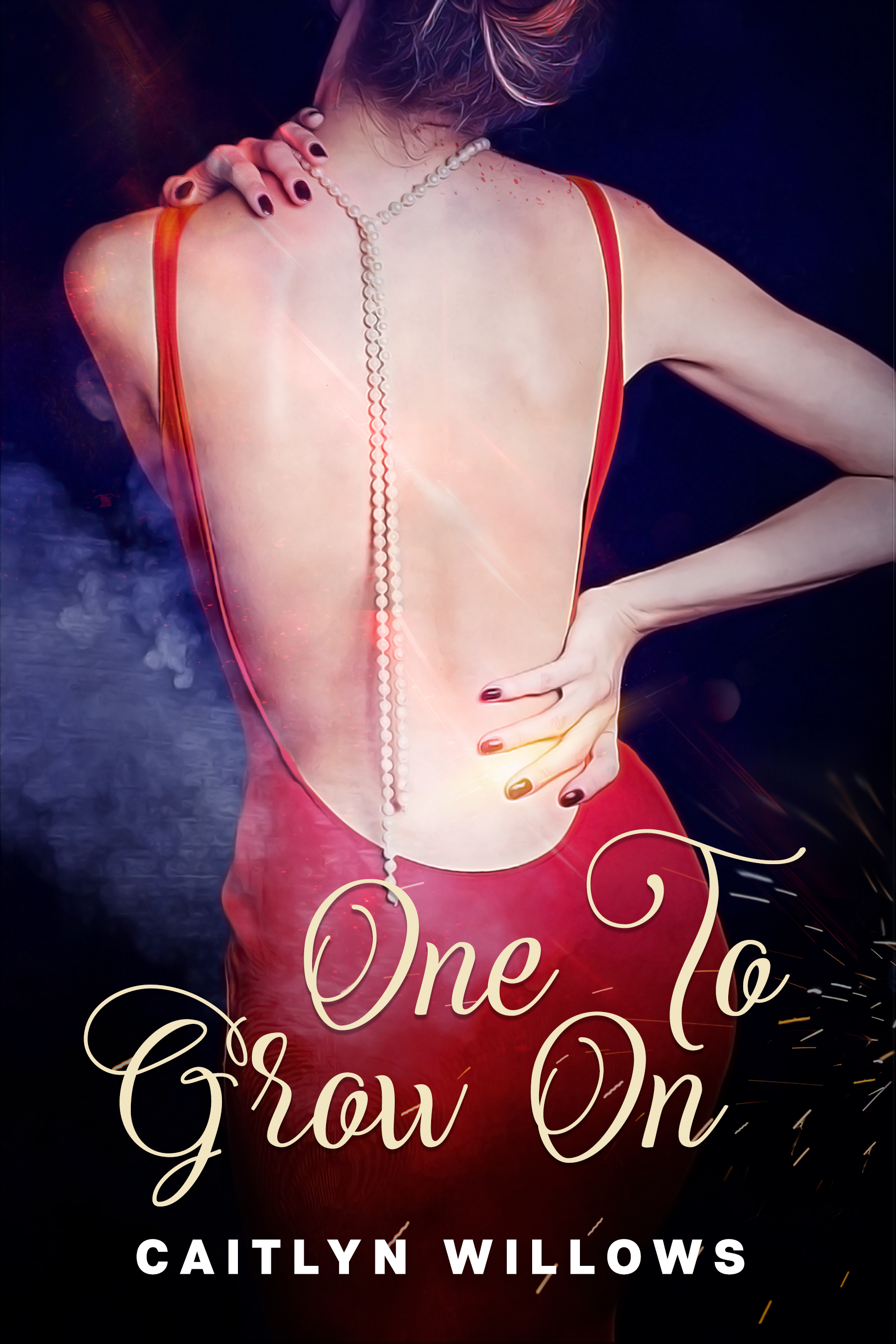 ONE TO GROW ON
by Caitlyn Willows
Erotic - Short Contemporary
Coming Soon
Cover Art - April Martinezr
Loose Id www.loose-id.com
ISBN TBD
Reese has something extra special planned for his wife's 30th birthday—the fulfillment of Judi's widest sexual fantasies...and maybe a few of his, too.
Bad girl discipline and good girl treats. By his hand...or another's. With his body...or another's. In private...or very public. Judi knows Reese always gives her just what she wants...and needs.
And now, with two extra men at her (and Reese's) disposal, Judi can't wait to experience every body-quaking moment.
To read an excerpt of this book, click here.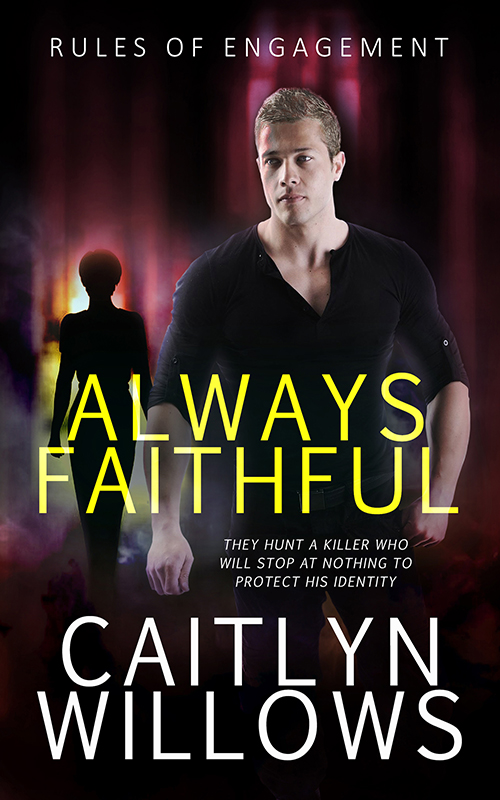 ALWAYS FAITHFUL
by Caitlyn Willows
Erotic Romantic Suspense
September 2017
Totally Bound
ISBN 978-1-78686-244-0
They hunt a killer who will stop at nothing to protect his identity, even if that means threatening the one link between them—their son.
When Staff Sergeant Rowan McKinley is charged with murder, she wants the best defense counsel the Marine Corps has to offer—Captain Phillip Stuart. Seeking his help means opening old wounds. It's a risk she must take to save herself.
Phillip swore he'd never have anything to do with the one woman who had not only broken his heart but had crushed it. Helping her was personal suicide. But professionally, it could be the coup de grace of his career—that next rung on the ladder, the next challenge he was looking for.
The love and passion each thought gone sparks to life—only now it is forbidden by military law. Knowing the rules and adhering to them are very different matters. But who should make the sacrifice when both are destined to soar to the top of their ranks?
The choice might be taken from their hands. There is a killer with just as much to lose who will stop at nothing to protect his identity, even if that means threatening the one link between Phillip and Rowan—the son Phillip never knew he had.
To read an excerpt of this book, click here click here.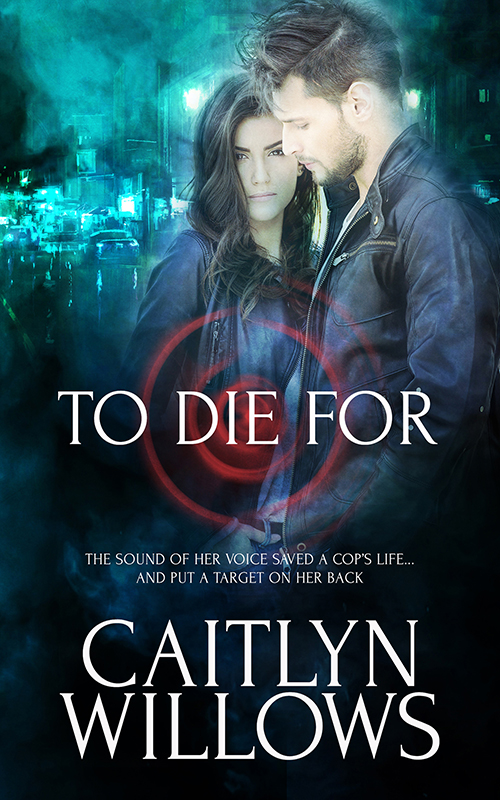 TO DIE FOR
by Caitlyn Willows
Romantic Suspense - Novel
June 2017
Totally Bound
ISBN - 978-1-78651-155-3
The sound of her voice saved a cop's life...and put a target on her back.
Zoe White's got a voice to die for and the full-figured body to match it. Sad that it's taken another officer's near tragedy to spur Detective Frank Ludwig into finally making his move. Now that he has, Frank's determined to be Zoe's hero when her unselfish act skylines her to a killer. It doesn't take him long to realize Zoe doesn't need a hero. She's a survivor, perfectly able to defend herself...and Frank, too, when the chips are down.
What's a guy to do when his woman "man's up" before he does?
Then he learns just how much Zoe has sacrificed to recover from past demons, and how determined those same demons are to destroy her again. He realizes there's more to being a hero than fighting bad guys. A true hero helps the woman he loves retrieve the final fragments of her shattered life. Yes, Zoe can clearly defend herself. Now he's depending on her staying alive long enough so he can be the hero she needs.
To read an excerpt of this book, click here.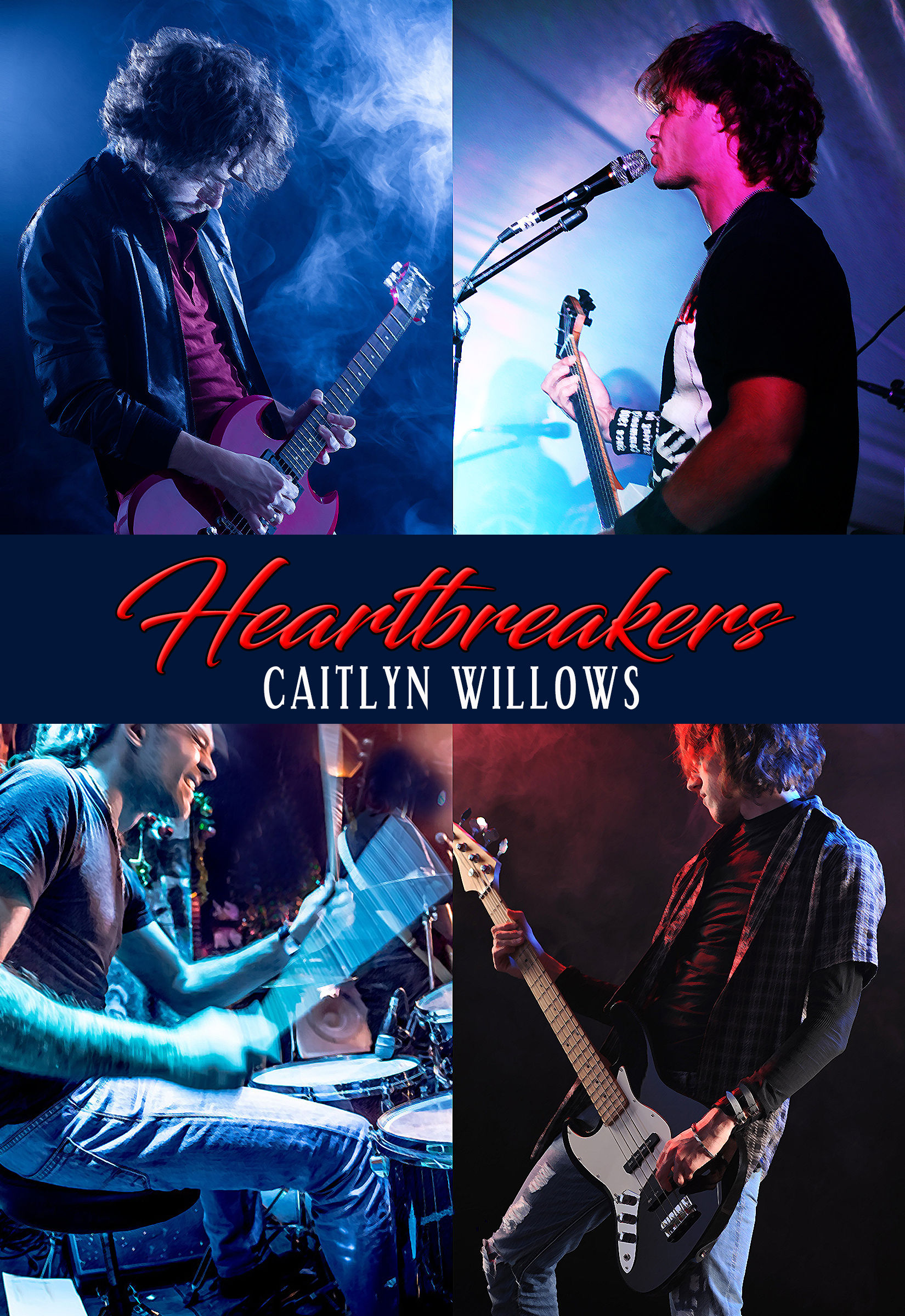 HEARTBREAKERS
by Caitlyn Willows
Finalist-2010 Golden Quill Award
Erotica - Contemporary (BDSM, Menage)
April 2017
Cover Art - Scott Carpenter
Loose Id www.loose-id.com
ISBN - 978-1-68252-383-4
Talented, good-looking, and wildly successful, they're the rockers every girl wants and every man craves to be. But success comes with its own price. Everyone wants a piece of the Tristan brothers but Brian, Paul, Caz, and Nick stick tight to guard themselves from the vagaries of the world. Who better to sneak under their defenses than four little heartbreakers made just for them?
What About Love? - A secret weekend, a loved denied—secrets of the heart are hard to bear alone.

Brian Tristan and Lexy Claremont parted by mutual agreement after a hot and heavy weekend neither would ever forget. An agreement each regretted the moment it was made. Imagine their shock when they learn they are still married, a revelation made on the heels of an announcement Lexy never wanted to hear, one that has both of them asking, "What about love?" and discovering someone else had a secret agenda of their own by keeping them apart.
Crazy On You - Soon after Paul Tristan laid eyes on Ceci Powers, he knew she was the one. Too bad she was his brother's girlfriend. A good brother steps aside, and Paul always does the right thing even if it kills him.

The fire between Ceci Powers and Brian Tristan died as quickly as it was lit. In its place was a wanting so fierce, a love so intense, she could barely stand the ache. How can she leave one brother for another?

It takes a little bit of fate and a bawdy challenge to get Mr. Missionary and Ms. Vanilla moving. But a hard nudge is sometimes all someone needs to "go crazy on you."
If Looks Could Kill - Caz Tristan and Brooke Hansen have made no secret of the fact they rub each other the wrong way. All the world knows if looks could kill, they would have done each other in years ago. Unfortunately for Caz, his brothers have out-voted him in their bid to hire Brooke as the new manager for Mesquite. Now, forced to work together, Caz admits he lacks control where Brooke is concerned, and if there's one thing Caz prides himself on, it's his control.

As a power player in a man's world Brooke learned long ago she had to have bigger brass ones than the big boys with whom she was forced to play ball. Control was never more important and she's taken the motto "Never Let Them See You Sweat" to heart in the boardroom. But in the bedroom it's a completely different matter. Behind closed doors Brooke would love nothing more than to give complete control over to a trusted lover. Never did she realize the one man who could do all that and more for her is the very man she's shared daggers with over the years.

Yes...if looks could kill... But then, looks can be deceiving.
How Can I Refuse - The concept was simple—go undercover to a sex club to find a killer. The execution was a bit trickier for Gaby Keating. She turned to the one person who could help her—her father, attorney Marvin Keating, one of the "movers and shakers" in that community. His refusal falls on deaf ears as they both knew it would. Gaby didn't get to be where she is as a police officer by playing it safe. But that's just what Marvin intends she do. His world, his rules, his associates who will prepare Gaby for the assignment...and go with her.

Nick Tristan's voice has always been magic to her ears. Gaby can't count the times she's rocked out listening to Mesquite. But never in her wildest imagination did she ever except to find magic in his fingers or between the bodies of two gorgeous men. In fact...how could she possible refuse?
To read an excerpt of this book, click here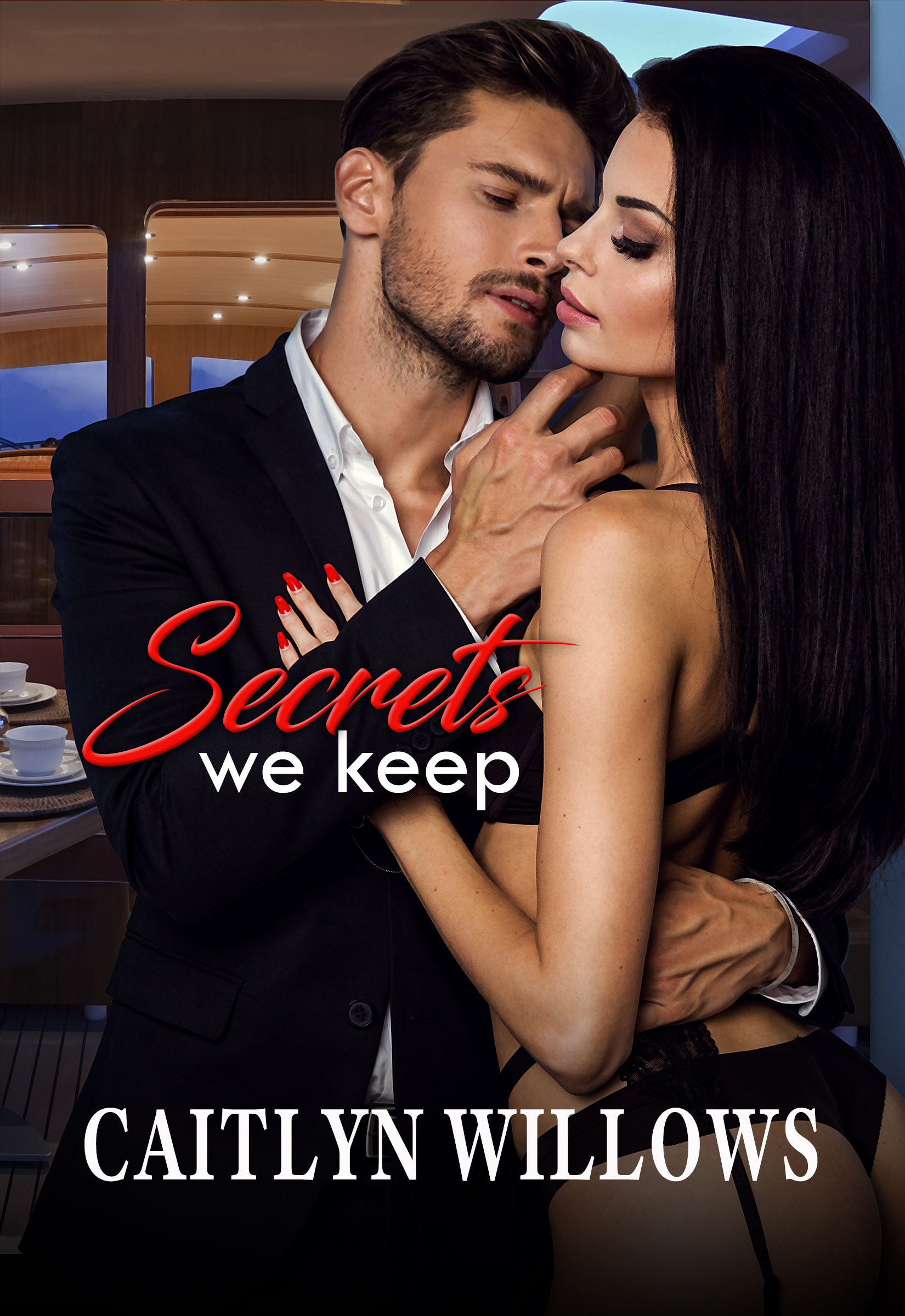 SECRETS WE KEEP
by Caitlyn Willows
Erotica - Contemporary (Menage) - Novel
March 2017
Cover Art - Scott Carpenter
Loose Id www.loose-id.com
ISBN 978-1-68262-308-7
Secrets we keep from our spouse, our lover, each other...ourselves. Secrets buried inside, some to fester, some to bloom. Secrets on a collision course that can't be avoided and must breathe the light of day...
Dylan Mitchell is dedicated to two things: his wife and his job. He's the agent who does whatever it takes to get his man, even if that means literally getting his man. It's part of the job, his duty. Besides, Dylan gets to hook-up with his hot-as-hell wife, Susan, once a month for a night of unfettered sex. It's all good. Right?
Ah...but those secrets.
It's not just a job anymore. Emotions are involved—his, Susan's, and Cabot Logan's, the man Dylan is supposed to put behind bars. His two worlds aren't about to overlap, they're going to collide. Real world and undercover. Secrets revealed. Secrets Dylan's kept from himself.
But Susan has a secret of her own. So does Cabot. Those secrets and that of others are on a collision course of their own. And the aftermath will change everything...forever...
To read an excerpt of this book, click here.