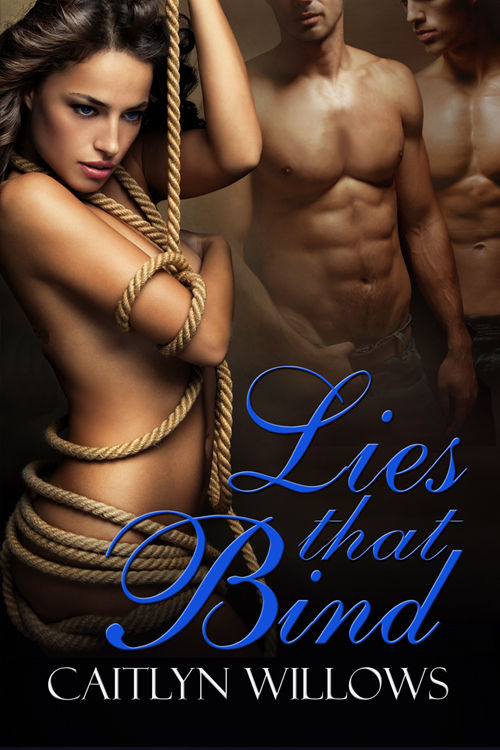 LIES THAT BIND
by Caitlyn Willows
Contemporary - Erotic Romance - Menage - BDSM
March 2014
Cover Artist - Dar Albert
Loose Id www.loose-id.com
ISBN 978-1-62300-706-5
After a year's absence, Tessa returns to the Texas ranch and two cowboys she left when her life turned inside out. She's here to bury a friend, cut her ties with this town, that's all. That may be all that Tessa's planning, but Rex and Tyler want their woman back and they're not going to make it easy.
If one good man is hard to find, two are even harder to resist. Tessa's determination to shut them can't withstand the fire of their mingled passions. Pretty soon, the fire draws them back to each other. How can she leave when it feels so damned good tucked up nice and tight between them?
It's not long before Tessa realizes she'd rather bend her pride to be with her men than live the hell of loneliness without them. Also not long before someone else starts threatening their new romance by killing anyone who'll expose this town's dirty laundry. Not long before Tessa's secrets make her a target herself...
To read an excerpt of this book, click here
To purchase this book, click here.
ALONE AT LAST
by Caitlyn Willows
Erotic - Short Story - Contemporary (menage, bdsm)
January 2014
Cover Art © Syneca
Ellora's Cave www.ellorascave.com
ISBN 9781419990625
Nine years of marriage haven't dimmed the fires of fantasy that fuel Jill and Royce Osbourne's lust for each other. However, children make living those fantasies tricky. Royce has the ultimate present for his wife on their ninth anniversary. The kids are with Grandma, the house is theirs for the weekend, and redesigned for pleasure.
After a hard day in court, Jill comes home to a quiet house and a hot husband wielding a willow switch. What's a needy woman to do but get out of her panties as fast as possible…especially when she learns two guests are waiting in the wings to join them in a ménage fantasy…or two.
A willow switch, a hot husband, two hunks… It doesn't get any better than this.
To read an excerpt of this book, click here.
To purchase this book, click here.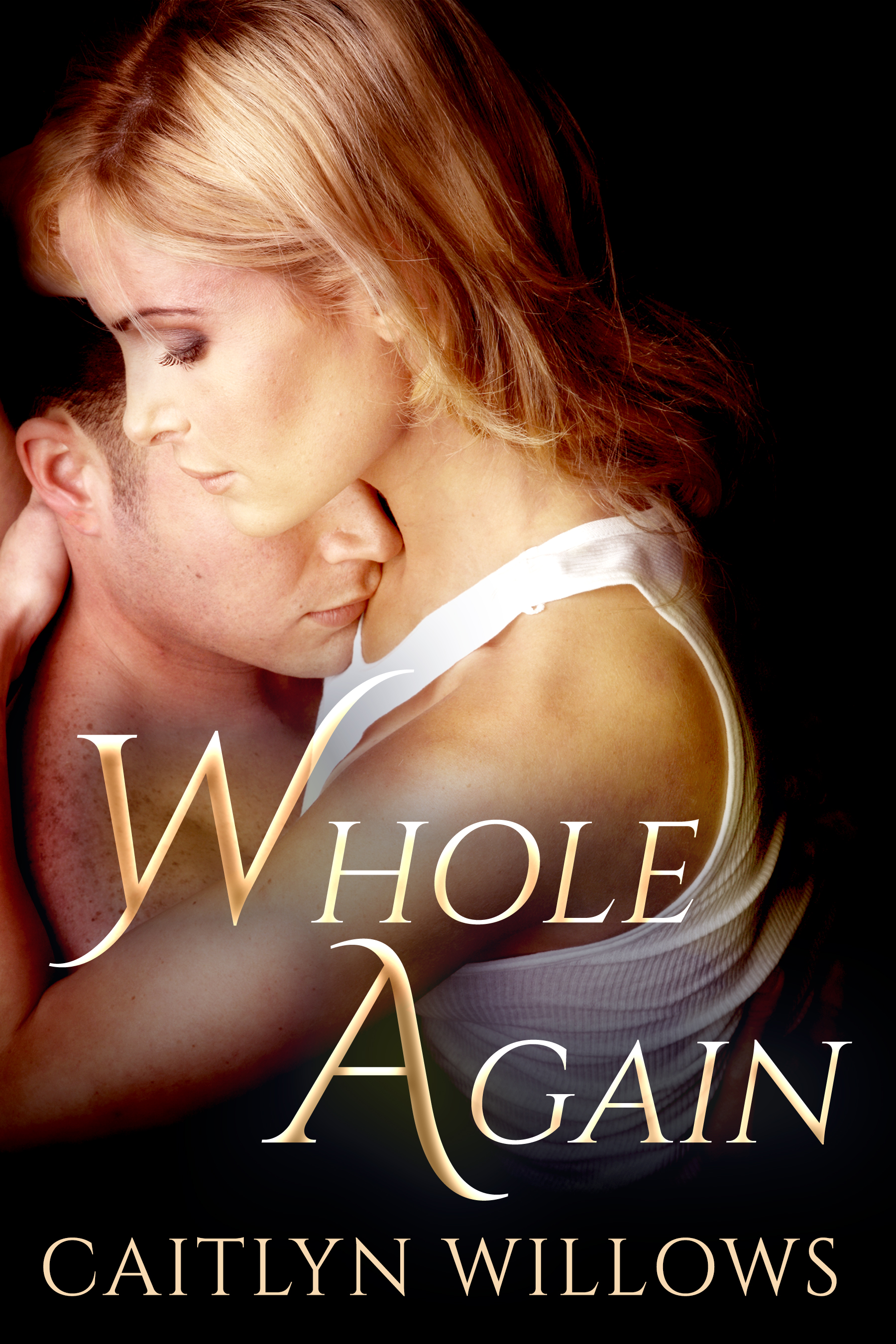 WHOLE AGAIN
by Caitlyn Willows
Erotic Romance - Short Contemporary
December 2013
Cover Art © 2013 Syneca
Ellora's Cave www.ellorascave.com
9781419949951
Hannah Buckner is having an affair -- with the shower attachment, the bathtub faucet, her husband's pillow...and anything else she can fit between her thighs. And it's about time her husband knew in vivid detail just how she spends her lonely nights. Half a world away, Danny Buckner is hoping for cookies, but a whiff of Hannah's latest letter has a familiar scent that has nothing to do with baking and everything to do with being hot. Better than phone sex and more addictive than chocolate, her letter leaves nothing to the imagination. And Danny has a few details of his own to share. Months of foreplay in lust letters that threaten to singe the paper they are written on are teasers for the main event when Hannah's Marine finally comes home and takes his naughty wife in hand.
To read an excerpt of this book, click here.
To purchase this book, click here.
FULL ON
by Caitlyn Willows
Contemporay - Erotic Suspense
November 2013
Cover Art ©2013 Erin Dameron Hill
Ellora's Cave www.ellorascave.com
ISBN 9781419949401

What happens when lovers face-off in the courtroom? Six months of hell.

Not only has Russell been without his woman, he's also had to put up with her kicking his ass all over the courtroom. Well, the trial is over.

His woman, his sub, has managed to do what no one else could—beat him. Now it's time to remind her of who is really in charge.

Valerie's seen a side of Russell she doesn't like. Gone is the caring lover and Dom who captured her heart. In his place is a vicious opponent who will stop at nothing to win. If he thinks he can take that attitude with her outside the legal arena, Valerie has news for him. Yeah, she's missed him, craved him, even while she hated seeing Courtroom Russell, but she refuses to allow him to charge back into her life with that chip on his shoulder.

If all that weren't enough, someone determines justice will be done, even if that means killing everyone involved in the case.

To read an excerpt of this book, click here

To purchase this book, click here.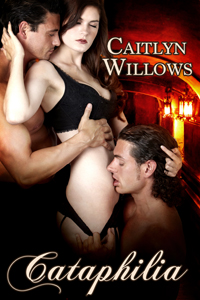 CATAPHILIA
by Caitlyn Willows
Erotic - Contemporary - BDSM - Menage (M/F/M) - Short Story
September 2013 (previously released September 2011)
Cover Art © 2013 Lacey Savage

She'd been promised a trip she'd never forget, an adventure to boggle her mind and warm her on cold nights. But first Lydia had to face her fears, had to trust in a love she never realized existed, had to dare for a man she longed for, and reach for the world Mark and Brent were offering when they take her beneath the ground and into the dark.
One word will stop it all. Another will give her victory over a lifelong phobia. It's hard to say yes when one's heart races in fear. It's hard to say no when the adrenaline rush of dangerous men lead a woman into depths she'd never imagined and fantasies she'd only daydreamed.
To read an excerpt of this book, click here.
To purchase this book, click here.