Free Download - Words To Lift Your Spirits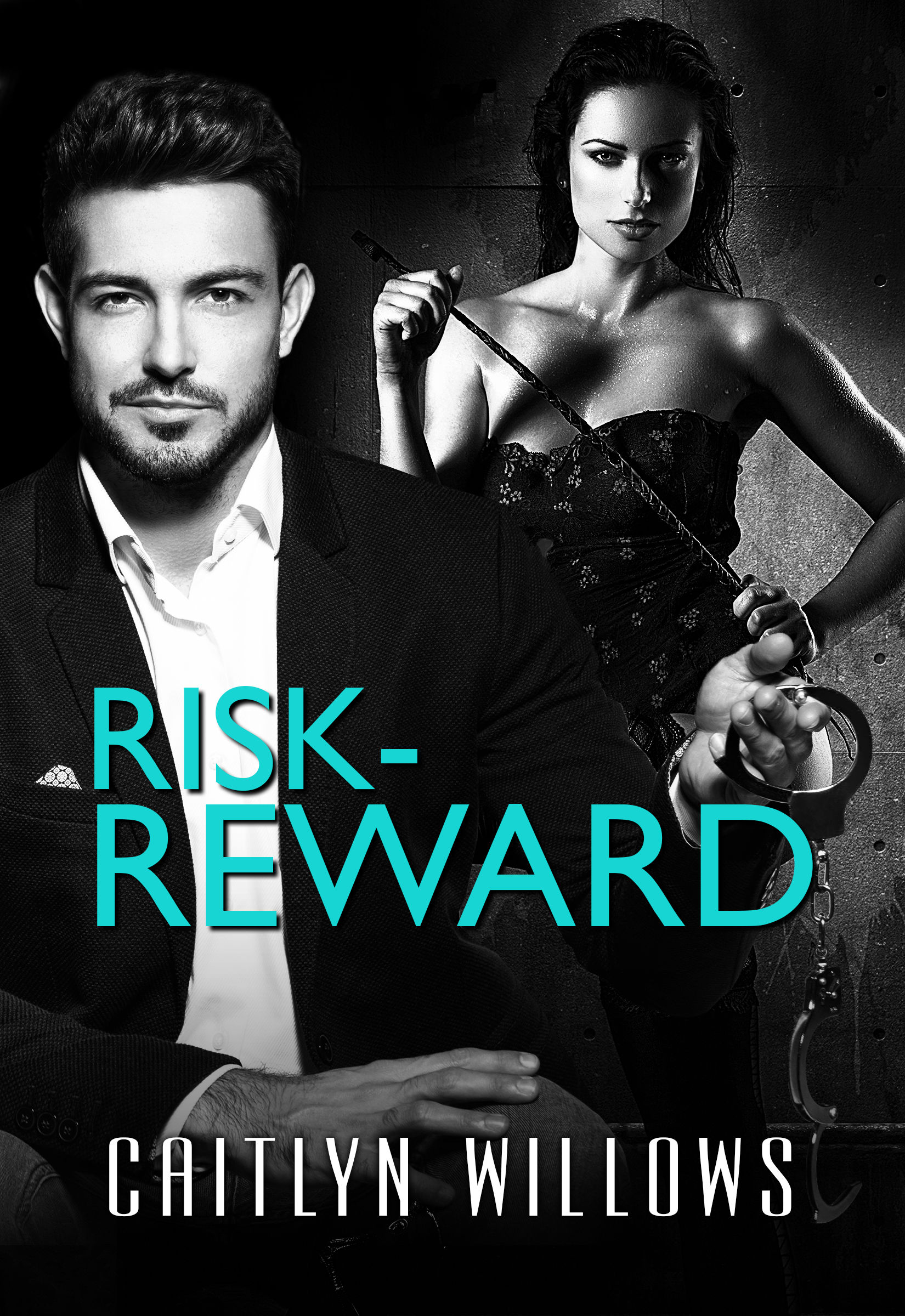 RISK-REWARD
by Caitlyn Willows
Romantic Suspense- BDSM
November 2016
Cover Artist - Valerie Tibbs
Loose Id www.loose-id.com
ISBN 978-1-68252-237-0
What Casey Sullivan wants Casey Sullivan gets. And she wants David Deacon back. But how can she convince the hard-charging district attorney that they are better together than they are apart? How can she convince him that they have the life experience now to overcome their past demons? Easy. By offering him a reward for every risk he dares to take.
Wanting her had to be a sin. Having her could mean her death. It was why Dave had walked away all those years ago, and why he'd avoided her since. Yet the universe clearly had plans of its own. Plans that pushed them together more and more as their respective careers soared. upping the game when that lure failed to tempt him by constantly throwing him in her path. He couldn't resist any longer. A one-night stand to get her out of his system, that was his plan, until Casey grabbed him by the heart and reminded Dave that for every risk there is a reward.
But the demons of the past linger, reminding them both of a risk neither has ever been able to face. It's hard to see a reward when all that exists is a fear that all the life experience in the world can't seem to banish.
To read an excerpt of this book, click here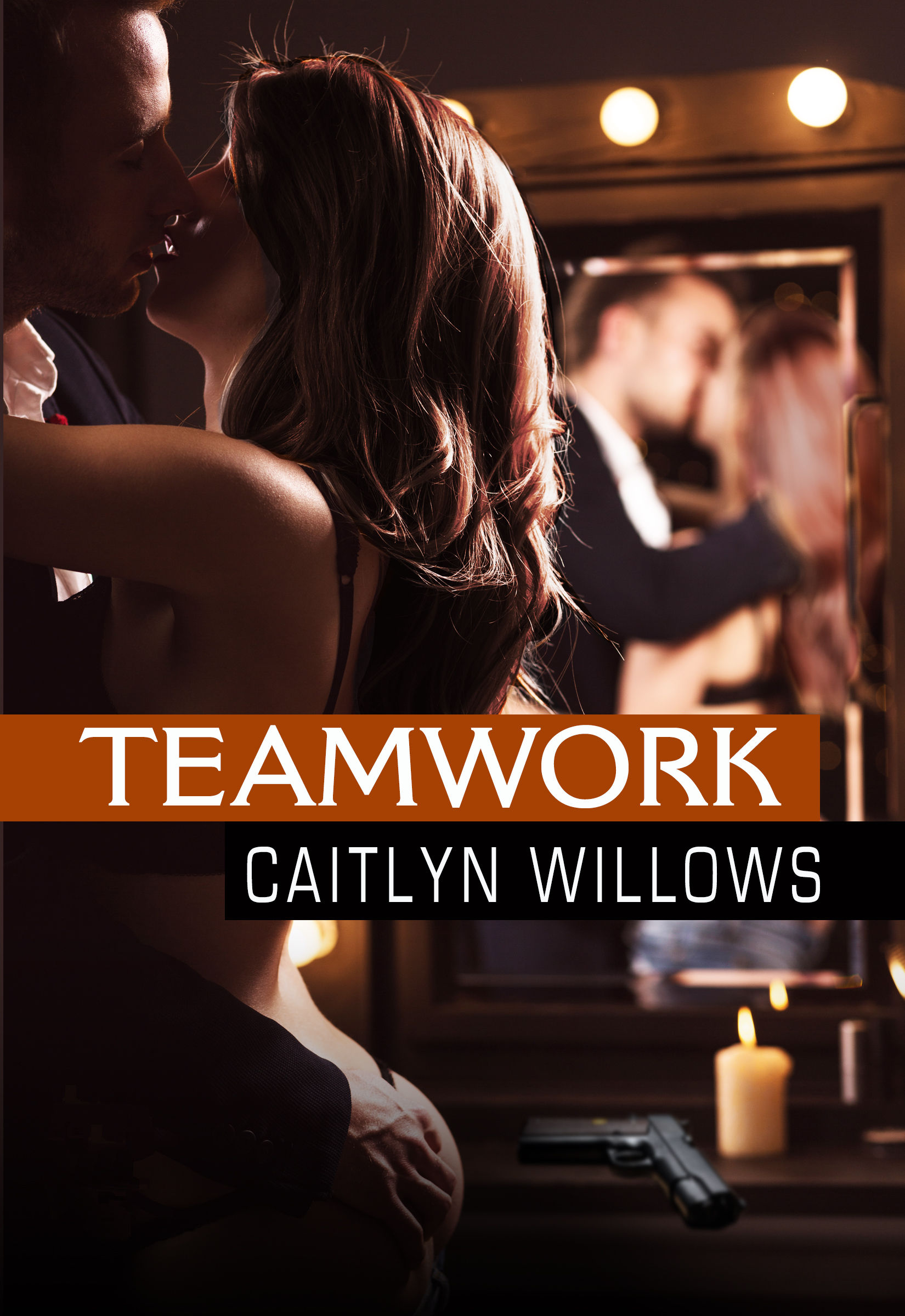 TEAMWORK
by Caitlyn Willows
Erotic Romance - Romantic Suspense (BDSM, menage)
October 2016
Cover Artist - Scott Carpenter
Loose Id www.loose-id.com
ISBN: 978-1-68252-228-8
FBI Special Agents Matt Oliver and Allie Quinn have a reputation for doing whatever it takes to stay alive and get the job done. It's an added plus that part of their undercover assignment includes unfettered sex. Little do they realize what doing anything will involve when they come together for what is supposed to be a simple job…or how distracting that "anything" will be.
A short vacation keeps those sparks flying, but as they reassume their fake identities, each wonders if they can maintain that do-anything reputation now that love is barreling their way. Doing whatever it takes to complete an undercover mission holds new meaning to a man in love with his partner—a partner he now has to share with another man.
Bonus Story – Never Too Late: Simon Petrocelli and Emily Keating lost everything dear to them, including each other. Will Fate grant them another chance or is it too late?
To read an excerpt of this book, click here.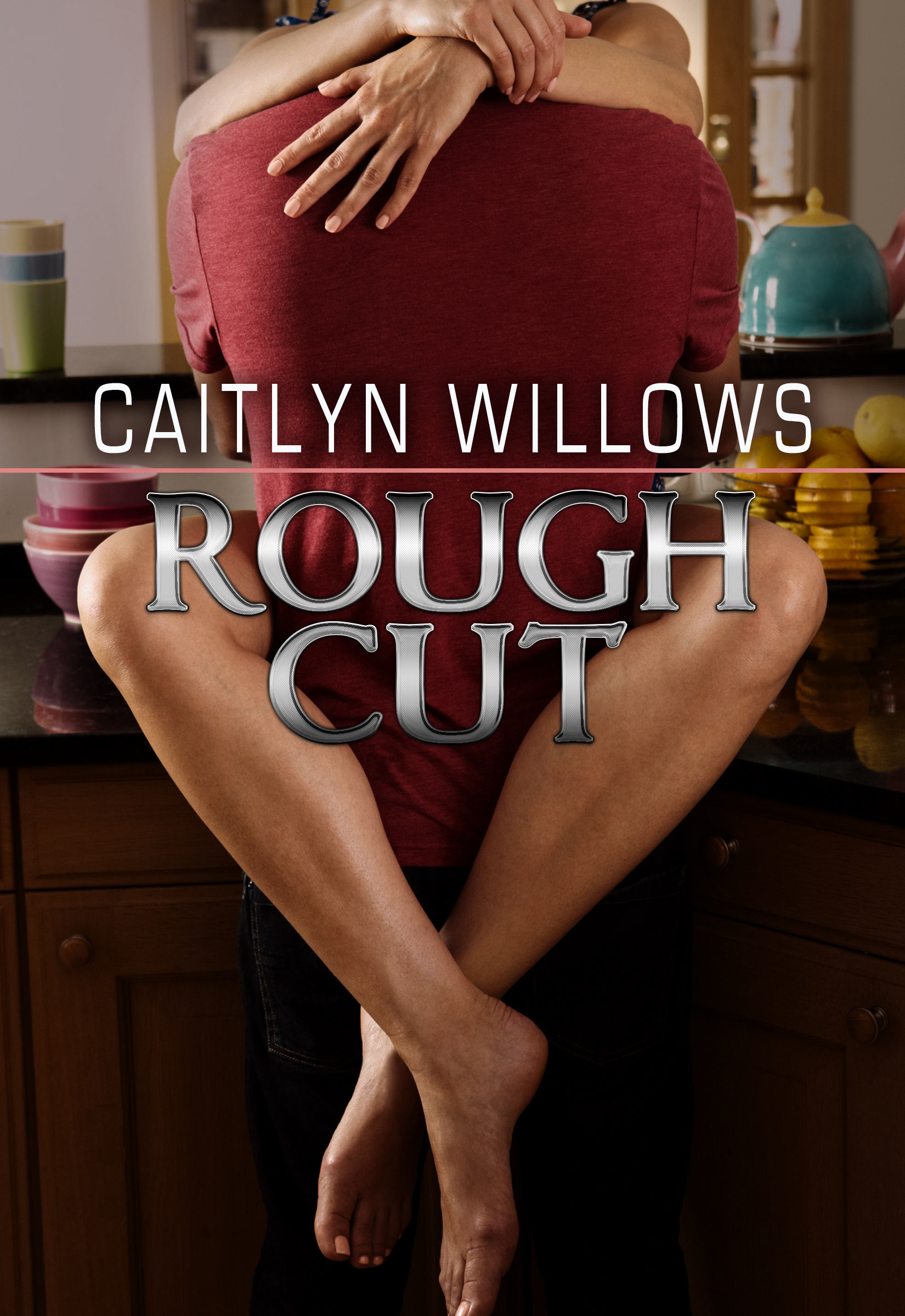 ROUGH CUT
by Caitlyn Willows
Erotic Romance - Romantic Suspense
August 2016
Cover Artist - Scott Carpenter
Loose Id www.loose-id.com
ISBN: 978-1-68252-182-9
The only thing six months of undercover work have gotten FBI Agent Tony Driscoll is a chronic case of the hots for Blythe Smithers—an itch he definitely decides needs scratching.
Blythe's been waiting for Mr. Right, but what harm is there in a little fling with the sexy massage therapist while biding her time?
A tryst turns into teamwork as Tony and Blythe search for smuggled diamonds—a fortune someone is willing to kill to possess. As love nudges lust aside, can Tony and Blythe live long enough to enjoy it?
To read an excerpt of this book, click here.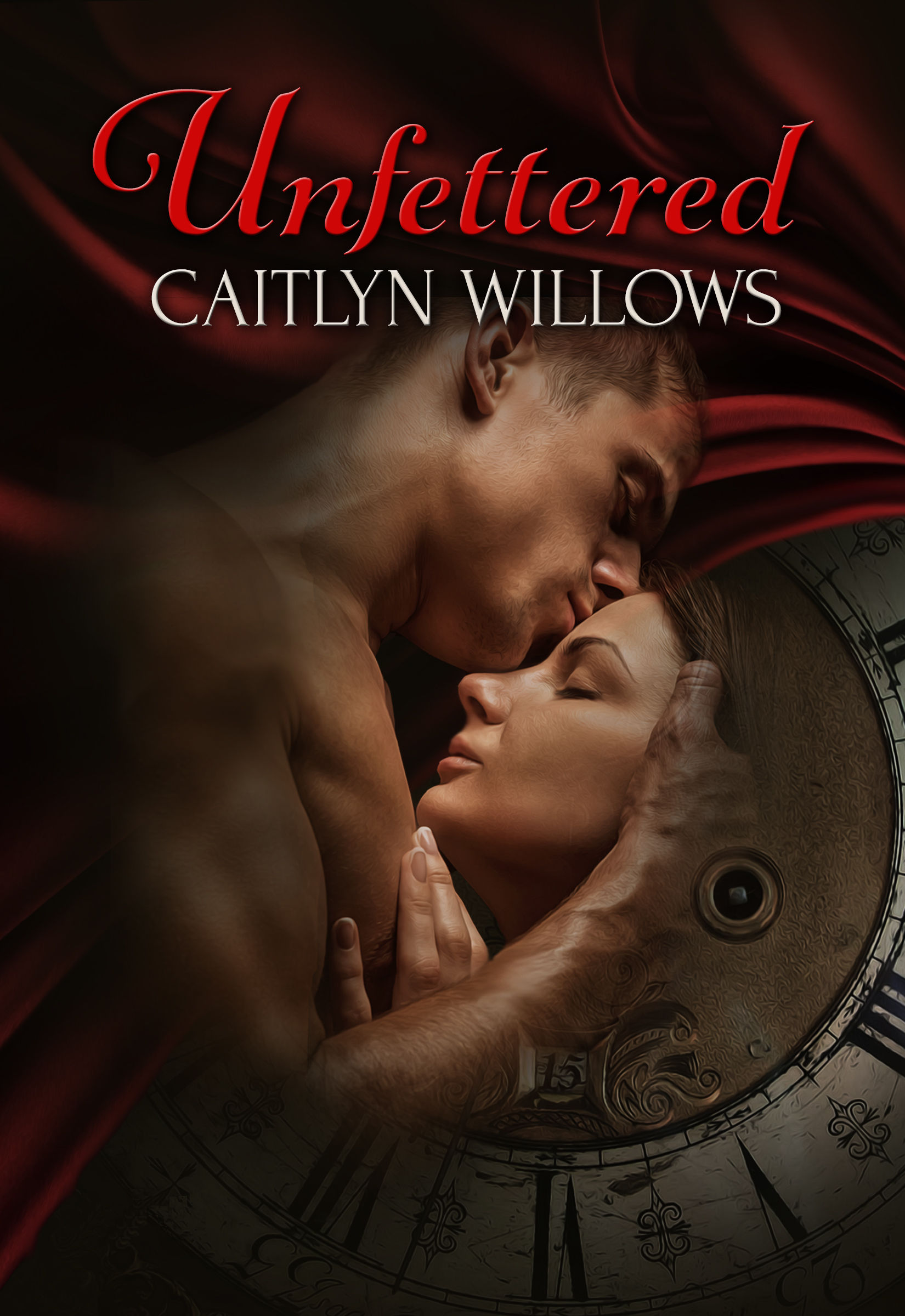 UNFETTERED
by Caitlyn Willows
Erotic Romance - Novella - Supernatural/Paranormal/Fantasy/Witchcraft/Magic/Time Travel/BDSM
April 2016
Cover Art by Dar Albert
Loose Id www.loose-id.com
ISBN: 978-1-68252-107-6
Isabelle has long loved and cared for the dilapidated Victorian house on the hill. So when she decides to cast a spell to give her sexual expertise and the perfect mate, what better place to go than her beloved Victorian—a house of dubious reputation. But she learns all too soon that it pays to be specific in spell-casting. Everything she's asked for is hers...back in 1901. Oh, and one more thing—she forgot to ask to keep them.
The woman of his dreams sifts through Daniel's grasp like the fine grains of salt sprinkled on his floor. He's known a few spell-casters in time, but for a cautious man to dare something so...impossible...well, it wouldn't be the first time his mother considered having him committed. With the help of friends, he sets out to do the impossible—go to Isabelle. A feat seemingly doomed by calendar quirks.
Would the Fates be so cruel to keep them apart—like the Sun who always chases the Moon? Only the mercurial grandfather clock holding court in the Victorian can tell...if anybody would bother to listen...
To read an excerpt of this book, click here.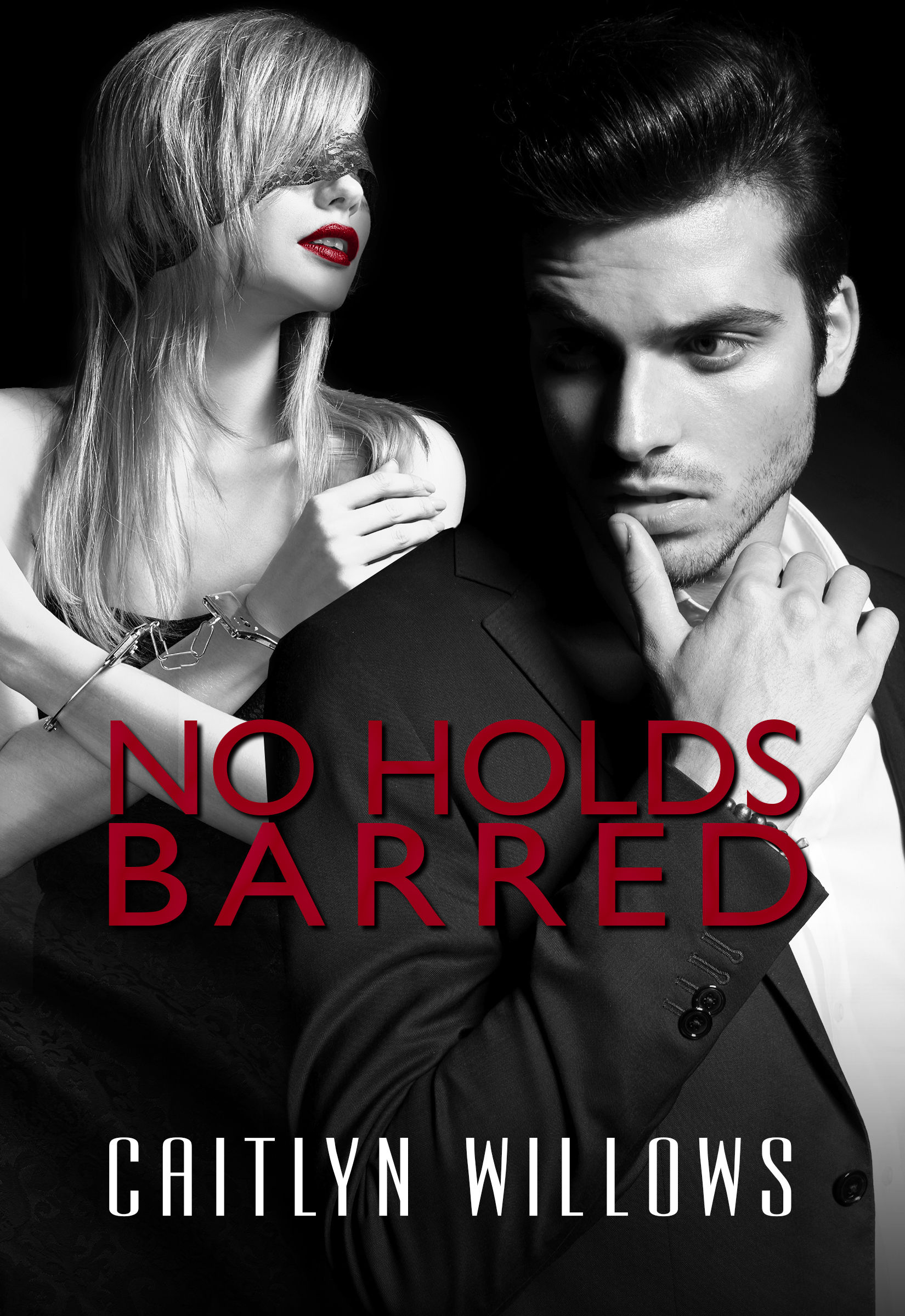 NO HOLDS BARRED
by Caitlyn Willows
Romantic Suspense- BDSM
March 2016
Cover Artist - Valerie Tibbs
Loose Id www.loose-id.com
ISBN 978-1-68252-079-6




What happens when lovers face-off in the courtroom? Six months of hell.

Not only has Russell been without his woman, he's also had to put up with her kicking his ass all over the courtroom. Well, the trial is over.

His woman, his sub, has managed to do what no one else could—beat him. Now it's time to remind her of who is really in charge.

Valerie's seen a side of Russell she doesn't like. Gone is the caring lover and Dom who captured her heart. In his place is a vicious opponent who will stop at nothing to win. If he thinks he can take that attitude with her outside the legal arena, Valerie has news for him. Yeah, she's missed him, craved him, even while she hated seeing Courtroom Russell, but she refuses to allow him to charge back into her life with that chip on his shoulder.

If all that weren't enough, someone determines justice will be done, even if that means killing everyone involved in the case.

To read an excerpt of this book, click here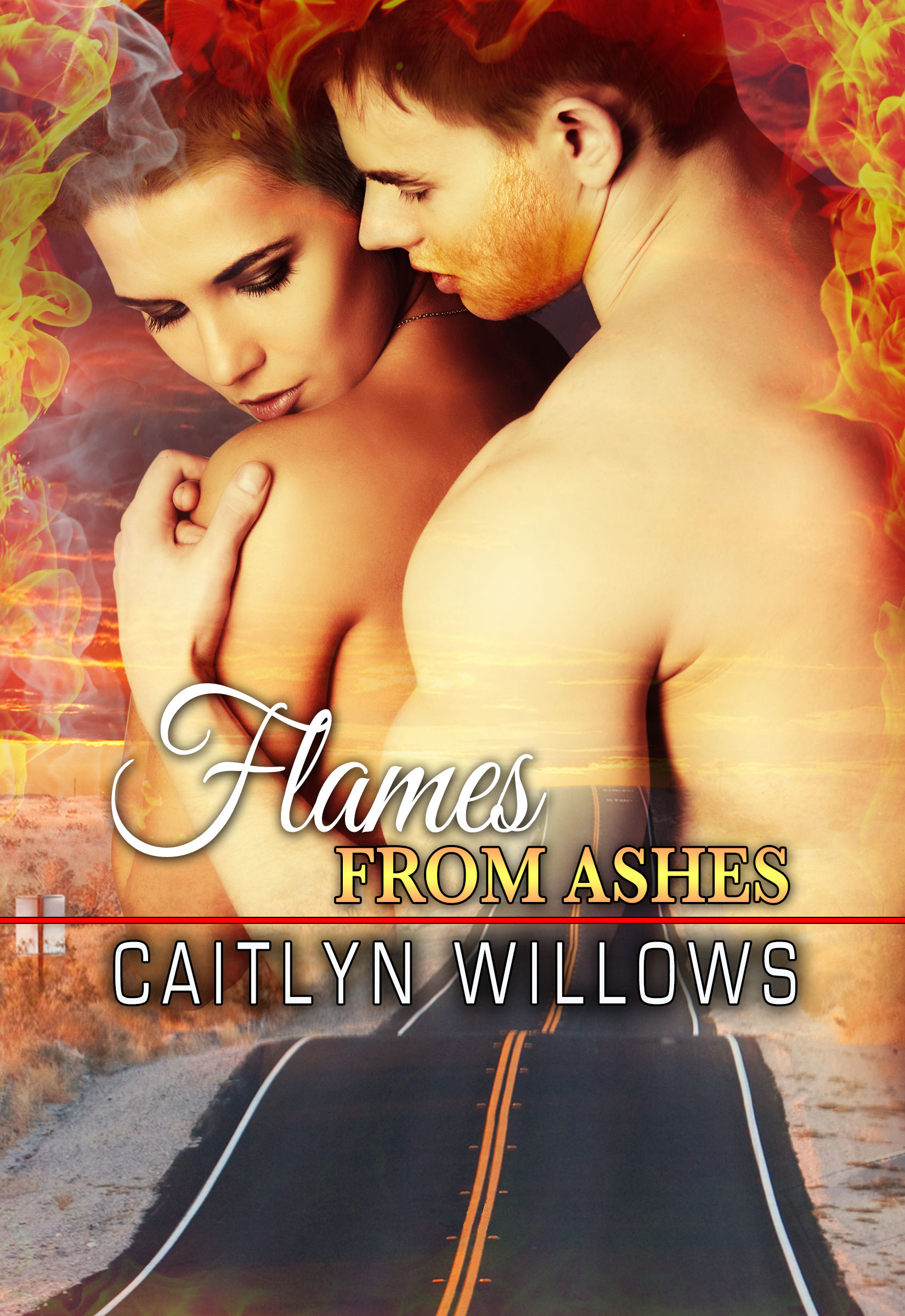 FLAMES FROM ASHES
by Caitlyn Willows
Contemporary - Erotic Suspense Romance
February 2016
Cover Artist - Scott Carpenter
Loose Id www.loose-id.com
ISBN 978-1-68252-050-5
Sandy knew from the second she laid eyes on Clint from across a crowded bar that he was the man for her. It didn't take her long to realize that he was a keeper—a really great guy. It's a fact he reaffirms with every second they are together. He's there when she needs him most, holding her against the fears that plague her, loving her until they are too exhausted to move.
Sandy's his gift for finally getting his life in order. Clint's the one who keeps her calm, safe, and settled. Admittedly, both come with baggage. Now it's time to help each other unpack. That's when the skeletons of the past come out to threaten them.
It takes a really great guy man to love a strong woman. A man who isn't afraid to let his woman be the hero. A man who isn't afraid to unleash his dark side and take down anyone who dares to harm her. There's little Sandy can't do all by herself…including fighting for the man she loves—a really great guy whose arms feel like heaven.
To read an excerpt of this book, click here